Do You Have A Fire Safety Engineering Project, We Can Help With?
Fire Safety Engineering Alternative Solutions
Complete Fire Design Solution is able to develop fire engineered solutions to meet the challenges posed by complex or unusual building design, to assist clients in achieving end user requirements or to achieve compliance with the Building Regulations, Standards Europe-wide, Indian Standards, NFPA, TAC etc, when prescribed methods of compliance fail to provide sufficient flexibility for designers or where innovative solutions are required.
The Fire Safety Engineering solutions we provide can be bespoke or can follow the guidance of BS7974 or other recognized standards in use in other European countries and worldwide.
Fire science and engineering has gained them an enviable reputation as world leaders in the field of Fire Engineering.
Benefits of using CFDS Fire Safety Engineering service
Cost effective design
Increased rentable floor space
Encouraging innovative and flexible design
Potentially shorter construction programmes
Minimized risk to property
A Fire Safety Engineering approach that takes a holistic overview to fire safety can provide an alternative approach to strict code compliance.  In some large and complex buildings, a fire engineered approach may be the only way to provide a satisfactory standard of fire safety.
A successful Fire Safety Engineering approach requires the application of scientific principles to engineering problems.  Computer-modeling packages can often be used to assist in determining hazardous conditions
Computational Fluid Dynamics Modeling
CFD is a powerful numerical modelling technique used to simulate the flow of a gas or liquid over, around or through a physical geometry.
The technique is highly versatile and can be used to study a wide variety of complicated phenomena, such as the spread of fire and smoke through a building, the wind loadings on a structure or the flow of air within a tunnel. CFD can also be used to study processes, such as vortex particulate separation, mixing systems and chemical reactions, including combustion.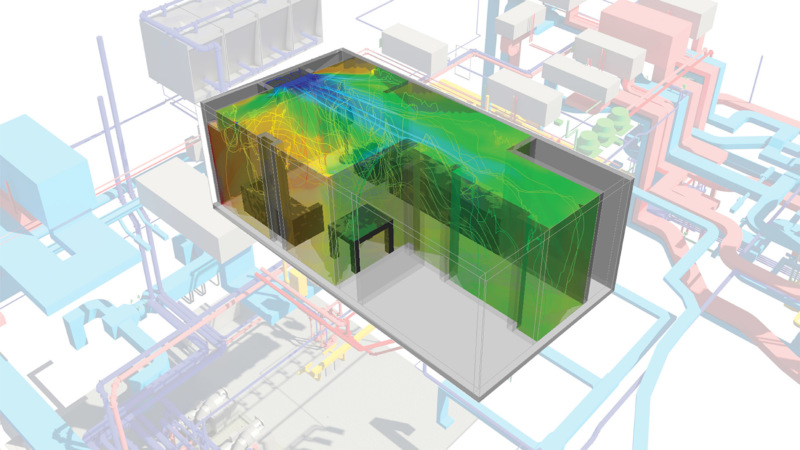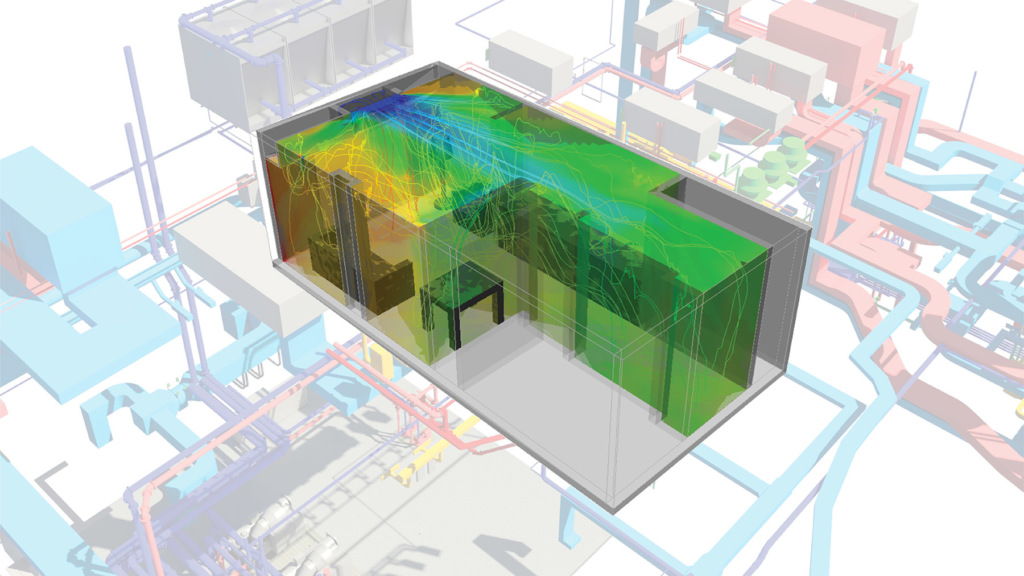 Typically, CFD is used in conjunction with other methods for the following tasks:
CFDS has the experience and tools necessary to carry out detailed CFD simulations of fire and smoke control within the built environment. The principal CFD code used is the CFX general purpose code, which has been used widely for this type of problem
Smoke Movement Calculations
CFDS have extensive experience in designing cost effective bespoke smoke control systems within all building and occupancy types. Please contact us so that we can customize a suitable smoke control system, packaged to meet your needs and expectations.
Atria design is typical of many of the problems facing a designer. There is no absolute solution for atria, it is a question of determining the objectives to be achieved and designing the atria strategy around them. In helping draft the BS 5588 Guide to Atria Design CFDS staff have a unique understanding of the underlying philosophy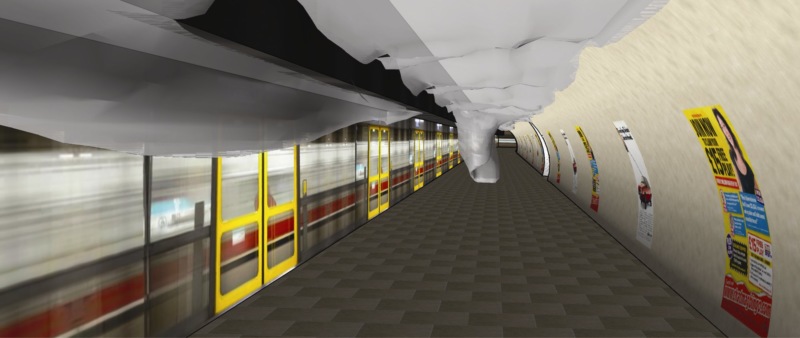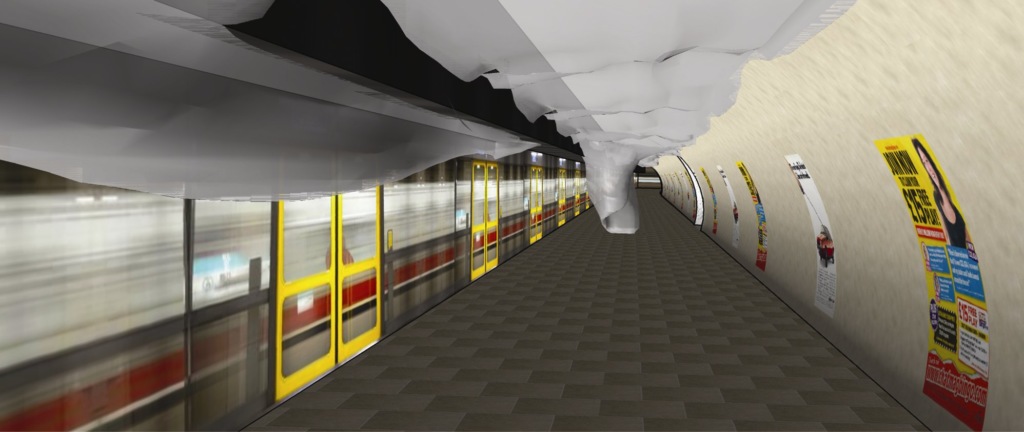 Evacuation Modeling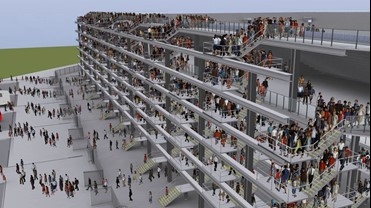 The analysis of escape routes and pedestrian movement are fundamental elements within an overall 'fire safety strategy'. Simplistic quantitative methodologies are available in some engineering Standards, e.g. NFPA 130: Standard for Fixed Guideway Transit and Passenger Rail Systems is used routinely to model passenger evacuation from underground railway stations. For 'non-standard' situations, such as complex multi-level buildings for example, a more sophisticated modelling approach is required.
CFDS are using two in-house software package which incorporate a robust and dynamic routing algorithm. These codes allow automated routing of passengers through space simulation packages for the movement and escape of large numbers of individuals through complex geometries; work is currently underway to link egress models to CFD simulations, creating a state-of-the-art technology.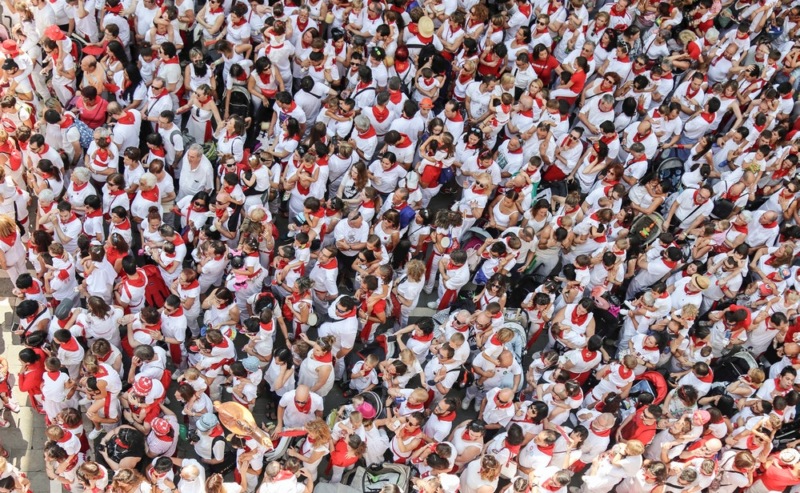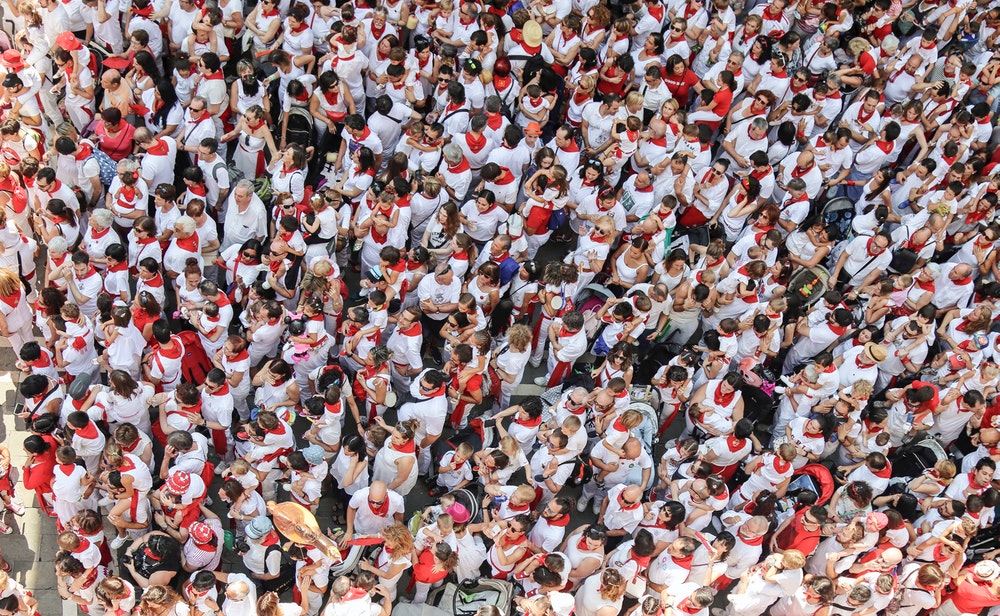 Fire Risk Assessment
Fire certificates have been abolished and cease to have affect, and there is now a legal requirement for a fire risk assessment to be carried out for the premises.
The new Gujarat Fire Prevention Life Safety measure Act and Rules, National building Code will effectively repeal all previous Acts, and the burden of Fire Safety Provisions will now be the 'responsible persons' liability to carry out a comprehensive fire risk assessment.
The responsible person is the employer and any other person who may have control of any part of the premises.